FLOOD BARRIERS
You want to protect your home, business or community from risk of flooding due to storms, cresting rivers and surges.
FEUGIER Environnement designs simple-to-use flood barriers to give you customised solutions to your environmental problems. Adaptable to any type of opening: doors, glazed doors, garages, basements, access paths and others, Feugier flood barriers give you lasting, effective protection.
MODUL
The custom-made barrier designed for individuals and communities.
Aluminium Barrier


Fast and simple to install and use


Board thickness: 80 mm
Board weight: 7kg/ml


Custom dimensions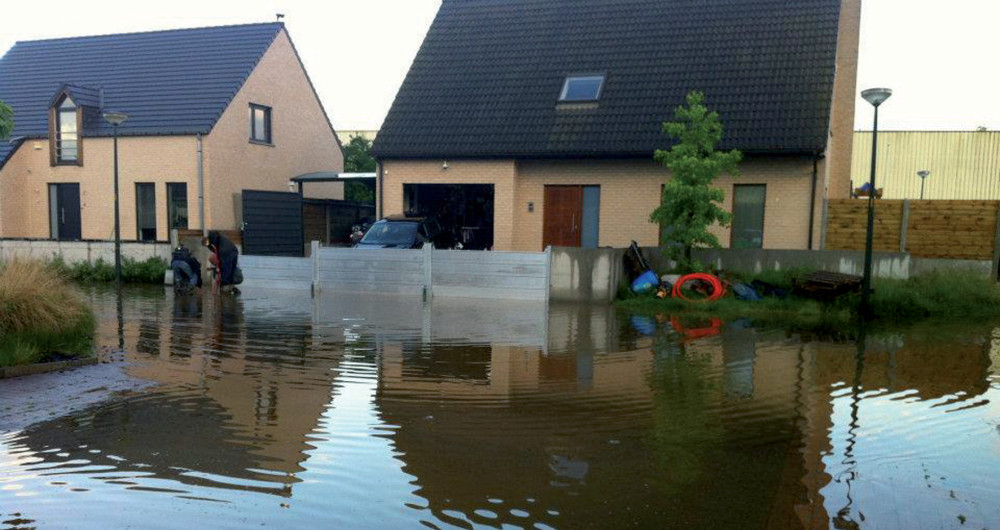 A DEDICATED ENGINEERING & DESIGN OFFICE AND COMPUTERISED PRODUCTION FACILITY ARE AT YOUR SERVICE FOR: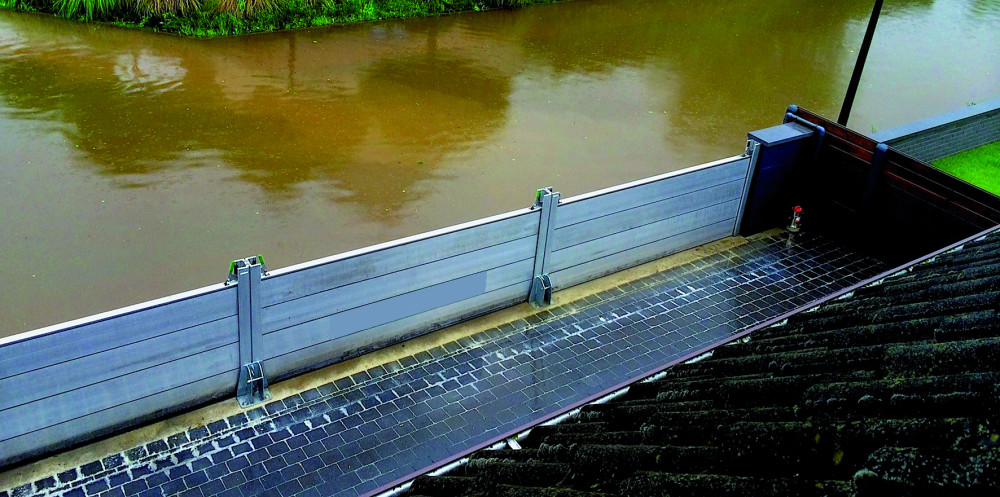 3D Design (CAD, CAM workstation)


In-house production (including ratchets), using computer-controlled machines


Customisable finish (paint, etc), onsite delivery, and onsite installation on request


Heights and lengths customised to the types of zones to be protected


Standard board height: 250 mm


Posts set into the masonry support with appropriate pegs


Boards and posts fitted with seals positioned upstream and downstream Boards compressed vertically by toggle clamps



A SIMPLE AND EFFECTIVE CONCEPT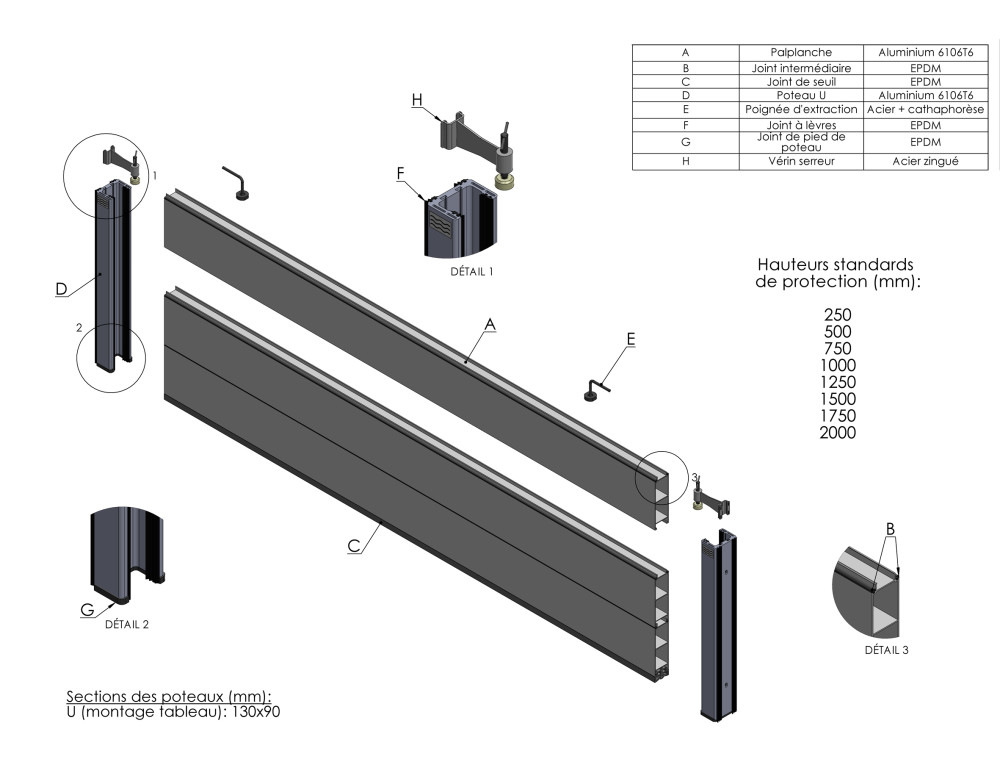 DIFFERENT TYPES OF INSTALLATION

*

* Other types of installation on request
DOWNLOADS